Do you want to import from China but you don't know the rules or the steps to follow? The following article will help you in your importing process. Below you will find information about customs clearance, import licenses, new customs regulations and import restrictions of the Asian giant. 
Requirements for importing from China
To import from China, it is necessary to know the details of how the tax system of that country works before closing any contract. To begin with, importing from China generates three types of taxes:
Entrance fees
Value-added tax on imports
Consume tax
Although everything will depend on the nature of the imported goods and if they are subject to certain restrictions or not. 
Import duties
Tariff rates when importing from China are subject to various indexes, such as most-favored-nation tariff rates, conventional tariff rates, special preferential tariff rates, general tariff rates, quota tariff rates and temporary tariff rates. 
Above all, in the 'most favoured nation tariff rate', we can identify general tariff rates and preferential tariff rates:
If you want to import goods from a country that does not participate in the most-favored-nation trade agreements, then the general import tariffs range from 0%, 8% to 270% with more than 20 different tariffs.
If you want to import goods from a country that has achieved most-favored-nation trade agreements, then the preferential tariff rates range from 0%, 1% to 121.6% with more than 50 different rates.
Value-added tax on imports
This tax affects almost all commercial transactions in China and must be paid monthly.  
There are three categories of VAT rates, depending on the nature of the goods you wish to import:
The standard VAT rate of 16% applies to imports into China. Its value is highly linked to the customs value and the cost of insurance and freight (CIF). This rate refers to the sale of goods, processing services, repair and replacement, as well as the lease or assignment of physical property.
A rate of less than 10% applies to the sale of transportation tools, postal service, basic telecommunications, architecture, leasing and sale of real estate, transfer of land use rights, sale or import of agricultural products, running water, natural gas.
A special VAT rate of 6% is applied to goods sold by certain small-scale taxpayers.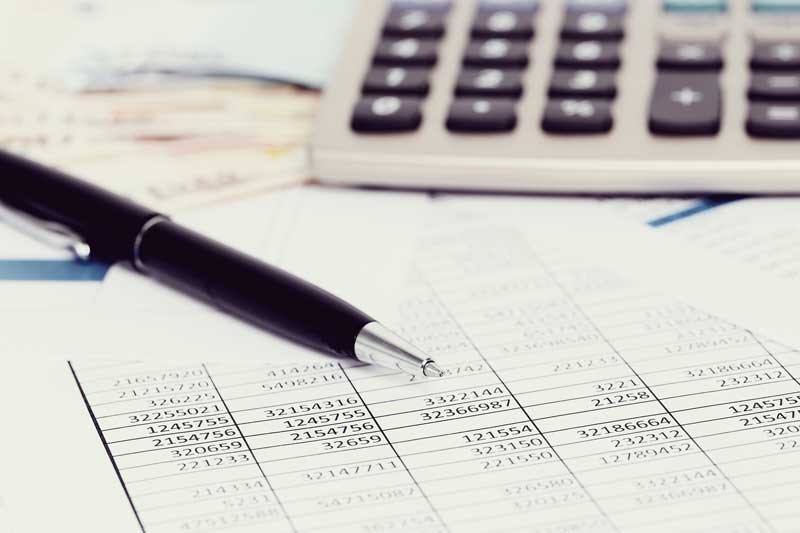 Consumption tax
Whether as an individual or as an organization, as long as you are able to import taxable consumer goods from China, consumption tax may apply.
More specifically, the consumption tax applies to the following four product categories:
| Categorías | Elementos imponibles | Las tasas de impuestos |
| --- | --- | --- |
| Products whose excessive consumption is harmful to health, social order and the environment | 1. Tobacco, cigars, cut tobacco | 50%, 25%, 30% |
|   | 2. Alcoholic beverages and alcohol | From 5% to 25% |
|   | 6. Firecrackers and fireworks | 15% |
| Luxury and non-essential items | 3. Cosmetics | 30% |
|   | 4. Skin and hair care products | 8% |
|   | 5. Precious jewelry, pearls, precious stones, jade and gemstones | From 5% to 10% |
| Non-renewable and non-replaceable oil products | 7. Gasoline | From 0,3 to 0,28 CNY per liter |
|   | 8. Diesel | 0,1 CNY per liter |
| High-energy and high-end products | 9. Tires for motor vehicles, motorcycles, cars | 10%, 10%, from 3% to 8% |
The consumption tax is filed and must be paid monthly. As you have seen, tax rates vary considerably according to the type of product. In addition, it is calculated ad valorem or based on sales volume.
Classifications for importing from China
The Ministry of Commerce of China has classified the goods in three categories: 
Allowed goods 
Restricted goods 
Prohibited goods
The importation of certain products is prohibited, while some are subject to restrictions requiring quotas or licenses.
Allowed goods
To import merchandise from China a license is required, which is valid for six months and can have up to six lots of products.
Restricted goods
Restricted goods can be exported, but the approval of licenses or annual quotas allow their control and regulation. These types of items can be imported from China but an approval must be issued for each shipment, knowing that its period of validity is one year.
Prohibited goods
This is the list of prohibited and restricted goods:
Firearms, simulated weapons, ammunition and explosives
Counterfeit currency or securities
Printed materials, films, photos, movies, audio tapes, video tapes, CDs, DVDs, computer storage devices and other things that can damage China's politics, economy, culture and morals
Poison and addictive drugs
Food, drugs or other things that can harm humans and animals, and that are infectious or come from epidemic areas
Animals and derived products: All live animals (except dogs and cats) and their sperm, zygotes, embryos and other genetic elements. Raw or cooked meat (including internal organs); marine animal products Animal milk and its products, silkworm chrysalis, silkworm eggs, animal blood and its products, aquatic animal products Eggs and their products are not heat-treated. Skins, manes, bones, horns, oil and fat, meats and related products Edible bird's nests (except canned bird's nests) Transgenic Biomaterials
Vegetables and vegetable products: Fresh fruits and vegetables Tobacco leaves (excluding cut tobacco) Seeds, sprouts, nursery stock and other fertilizable plants Organic farming environment Soil
Others: Bodies, samples or specimens of animals and animal waste Transgenic Biomaterial Animal and plant pathogens, insects and harmful organisms Human blood and related products
Importing from China to Spain
Buying and importing from China to Spain is becoming easier for any company because the suppliers of the Asian giant offer small but accessible quantities for both medium and small companies. Although the opportunities are many, there are barriers of the importer which you must know.
The first thing you should do is to get a Chinese supplier that suits the product you are looking to sell. Similarly, you will need to request an invoice detailing what is needed: product, payment terms, units, product delivery time, method of payment and billing information.
The next step to import from China is to ask, if necessary, for European certification of what will be imported. Likewise, you must manage samples of the products and define a payment of 30 percent for the concept of deposit and the other 70 percent when the goods are ready.
Another indispensable step to fulfill is to pick up your merchandise between supplier and freight forwarder, so you must have a pro-forma ready and consign the paperwork to the freight forwarder when the merchandise is already in customs. After this, you will only have to manage the transport of the goods to your warehouse and you will have completed the import from China to Spain.
How to choose a supplier to import from China to Spain?
Currently there are a lot of popular manufacturers in China through websites such as Globalsources, Alibaba, Made-In-China, among others. These are among the best qualified and offer the best results.
To import from China to Spain, you must also take into account that there could be setbacks in customs, so if you want to avoid them, the best thing to do is to know the requirements of the customs authorities, so you must have certificates, official invoices, licenses, BL or packing list. All this is indispensable so that there are no problems.
Importing a container from China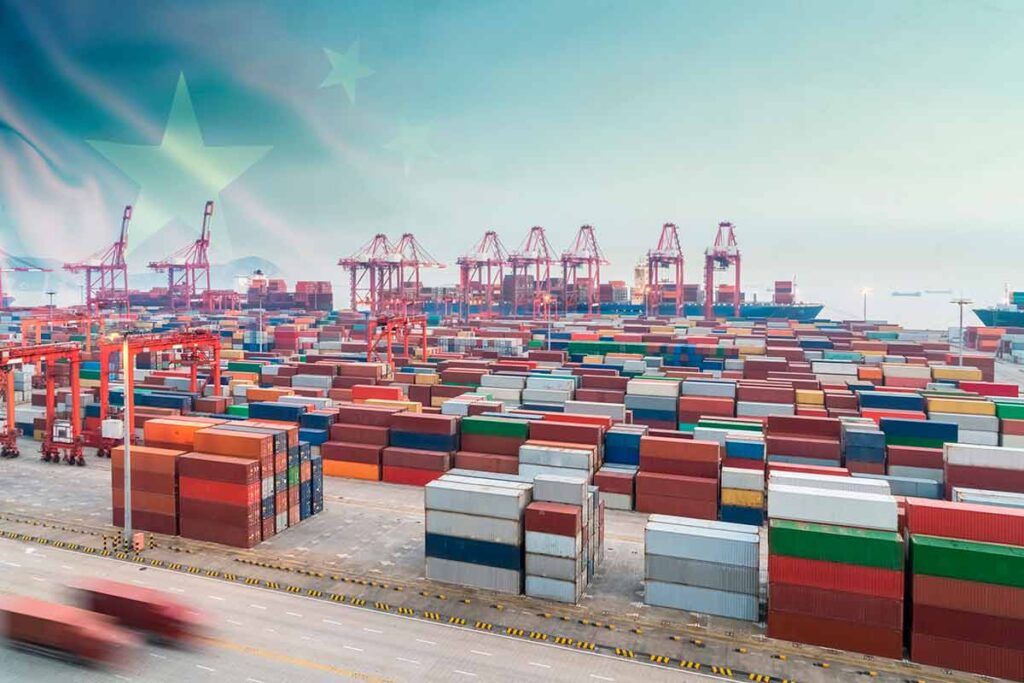 Having started importing from China, one of the important points to consider is how to bring a container from the Asian giant, and what you need to import it.
Before starting such process, it is important to know which type of transport will be used to carry the product, since it can be nautical, land, air or a combination of two of these. 
Knowing the above, one of the first things required is to define what type of container you will use to bring your product. In this sense, you must specify that there are containers of between twenty and forty cubic feet. These are the most used due to international standards.
Another important aspect to know when importing a container from China is that you must pay for the service of a freight forwarder, to whom you must provide all the information about the supplier in China; and also what cargo will be imported. 
Once the container arrives at the port, it must be released and for that, a specialized company will manage all the necessary documentation to store it and inform about its arrival.
This has several procedures; however we can mention some of them: The list of the products received, payment of tariffs and the number of the guide.
Importing from China to Mexico
Knowing how to import merchandise from China to Mexico is indispensable, so here we will show a series of requirements for this. It is also worth noting that certain papers to import must be in order so as not to go through any inconvenience. Below are the requirements:
1- Shipping documents
2- Commercial Invoice/ProForma for shipments without documents
Invoice number, place of issue and date
Address and name of the seller with detailed and complete contact, in addition to the EORI.
Address and name of the recipient with your specified and complete contact, plus customs registration.
Terms of payment and delivery
Detailed description of the products and their referenced tariff code
Package numbers, types and brands
Number of products
Unit costs and their amounts including net and gross weight
Total value of goods
Currency
Export permit for the corresponding regulations in the United Kingdom.
Import license number in case it applies to China
Papers with signature and stamp (only if applicable)
Before answering how to import from China into the Mexican nation on behalf of a local company or person, it is necessary to study the information given regarding the product, the demand for the merchandise in the nation, the tariffs or import barriers, among others.
3- Proof of value
Including evidence of the value of the shipment is good because it will help avoid possible disputes over the declared value. Acceptable evidence contains the following:
Internet costs or international manufacturer's cost list
Customer order for purchase
Merchandise Literature
Catalog and manual, written comments or otherwise the Laboratory Technical Documentation or the electronic equipment.
4.- Signed packing list
This requirement is indispensable for importing from China to Mexico since it is mandatory for each of the shipments valued above 5,000.00 yuan, which consists of two pieces or more over a weight of one hundred kilograms.
5.- Applicable permit or any import permit
6.- Letter of authorization
This document has to be consigned by the DHL recipient in the Chinese nation to act on their behalf to clear the shipment through customs. It must be an original photocopy. After the document is made, it can be kept in future shipments.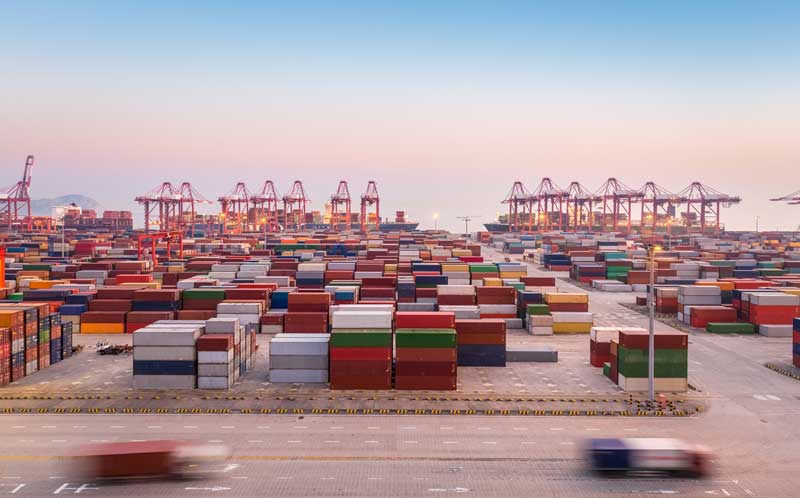 Buying in China retail
China offers countless options to buy from another country, and even more so in this digital age. Therefore, there are excellent sites to buy and import from China. Some are made to buy a specific category of products.
For example, if you want a website to buy anything in China, there is Chinabrands, but there is also AliExpress, which is supported by the Alibaba page.
If your desire is to buy clothes specifically, there are sites like Lightinthebox, in addition to Modlily, and Milanoo. There you can find the clothes you like and prefer.
On the other hand, if you want to buy electronic goods, there are five reputable sites to buy and import from China, such as Gearbest, Dealextreme, Bangood, Miniinthbox, and Dhgate.
Intermediaries to import from China
Importing from China through an intermediary gives you great advantages because it takes care of every detail of the acquisition, but also the Chinese will treat the intermediary better because it means an opportunity to get more customers.
Another benefit of this is that if an intermediary has experience, he can achieve better prices for you, but he also knows every single secret of the Chinese market.
In addition, the intermediary to import from Chinap can access the best factories and the most economical manufacturers. In that sense, it achieves better costs of the goods and the help of the intermediary company will guarantee a greater security of the project.
At Hispasiam we offer services as an international purchasing agent to import from China. If you need help finding a qualified supplier and importing the product you need, contact us so that we can offer you the best service.